Visit our Service Center in Hardeeville SC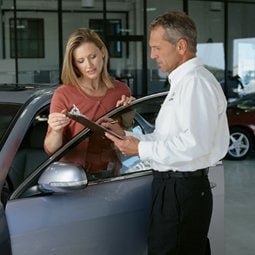 Our loyalty to your car and your driving experience does not end once you have driven off the lot. We want to make sure that the level of driving performance is maintained throughout your tenure with that Ford. So, bring it into our Service Center to help us help you keep your Ford in shape.
Our Service Center is staffed with trained technicians that know your Ford like the back of their hands ready to tend to every need whether it be a simple tune-up, or big repairs and replacements. We will make every replacement with Ford certified parts that are specifically made for each individual model.
But beyond the expertise and dedication we offer, we also offer incentives to get your vehicle in here that release the stress on you and your wallet. While the offers may change, we maintain a list of service specials and parts specials so that we can get your Ford the care it needs.
We want you to have nothing short of an easy, hassle-free experience with our Service Center, which is why we offer several convenience amenities to help you work around the true inconvenience of having to bring in your Ford. These include our rental service for the longer repairs and Quicklane® services to have you in and out as fast as possible.
So why wait any longer? Schedule your appointment and then come into our dealership. We proudly service all Fords of Hilton Head Island, Bluffton, Beaufort, and Savannah GA.